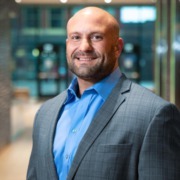 Matt has been a licensed real estate agent in Kentucky for 11 years. 

Since the beginning he has been with some of the top commercial and development firms in the city.

Matthew fell in love with real estate at a young age. He took that passion and started flipping homes with his father at age 22. After flipping houses with his father for several years he decided it was time for him to get his real estate license.

When Matthew obtained his license he chose to go to work in real estate managing properties. He successfully managed over 350 scattered units while maintaining a 98% occupancy rate. After managing properties for a period of time he decided to take that knowledge and go full time into real estate sales.

Matthew played sports at Kentucky and the University of Louisville. He used those connections to help launch his real estate career. He assisted team mates who went on to the NFL in building rental properties portfolios and others with home purchases.

In 2019 Matthew was responsible for the sale of over $8,000,000 in real estate transactions actions.