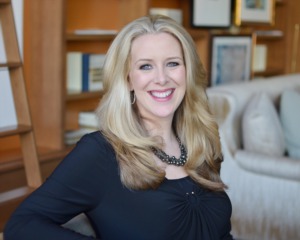 Born and raised in the city of Louisville, and currently a resident of Taylorsville, Kelly has lived in numerous neighborhoods throughout the local community. With over ten years of experience in the Sales and Marketing fields, she's able to provide a unique level of customer service for her clients based on high-level communication skills, unmatched loyalty and professionalism, a strong attention to detail, a competitive spirit, and a natural drive to succeed. Being a female, wife, and mother, she also understands and appreciates the vast difference between a house and a home. In addition to working real estate, Kelly enjoys spending quality time with her husband and two kids, as well as reading, running, and swimming at the lake.
Testimonials
We cannot say enough wonderful things about Kelly! Buying a home can be a stressful process and Kelly made it all so easy. She was extremely quick to respond, patient, and attentive throughout the whole home buying process. Great experience working with Kelly and would HIGHLY recommend to anyone searching for a realtor.
Brad and Paige Allgeier
Some things are required to be a good realtor. Things such as... Attentiveness. Good communication. Availability. Keeping the clients best interest at the forefront. Kelly Hubbuch is all that and more. Trustworthy. Dependable. Caring. A good heart. To me... All those adjectives make her the perfect realtor.
Sandy Rice Evans
Kelly was amazing. She worked very hard to find us the perfect house and she succeeded. Kelly not only found us the perfect house, she also found it 30K under budget. We had millions of questions and called her day and night and she always took our calls and was very knowledgeable. She worked her schedule to fit our needs and kept us informed of every step for the entire process. If you're looking for the perfect realtor, Kelly is it.
Sean Ziebell
I have no idea how to start this, except for KELLY IS AWESOME. She was everything we could have asked for AND MORE. Kelly was super easy to click with from the first text to the first time we met in person. Any question or request at any time of the day, she is quick to answer. I enjoy working with you Kelly! You really helped us find our dream home. I highly, highly, highly recommend Kelly!
Melise Bracken
We support Kelly! My husband and I were so very pleased with the service provided to us by Kelly Hubbuch, as she listened to our desires for the type of home for which we were looking.
Kelly was always available to answer questions, or to follow through on aspects of the process which made the purchase possible. She knew exactly what we wanted; and, for viewing, she provided only the homes that met our criteria. Since we lived out of state, there were many issues which were solved easily, because Kelly made herself available. On a scale of 1-5, we would give here a 10, if possible. We have no doubt she will go above and beyond any expectations you may have as she guides you through the home purchase process.
Brenda Tompkins