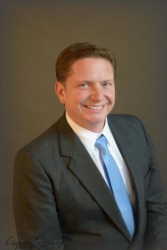 John has been a Realtor since 2010.  Throughout the years, he has worked with numerous niches within the real state market. Blessed with 6 children, John truly understands the varying, often unique needs of different families and he works diligently to find each one the perfect home,  however long it takes.
For first-time home-buyers, buying a home can be a very stressful experience and John tries to remove as much of that stress from the process as he can.
John also has experience working with with numerous investors throughout the years—building portfolios of rentals, flipping houses, and more.  His deep understanding of the rental market supplies him with the knowledge to help you build your rental business. He has helped many investors purchase the perfect house for resale, and he can give recommendations of things to do that will get the full market value potential of any home.  The first 5 years of John's career were spent in the foreclosure department of his office.  Buying a foreclosure can be very difficult, but John knows what is needed and he can help anyone—investor, or individual—get over the hurdles that the foreclosure companies have.
John is a licensed agent in both Indiana and Kentucky.