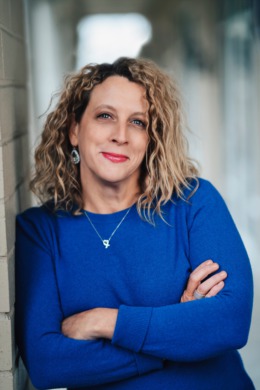 Jill brings a legacy of experience into her career! Her Great Grandfather and Grandfather, Charles G. Ort, started a career in Real Estate back in 1933 and opened their own Brokerage in Hackettstown, NJ. A successful Real Estate Brokerage and insurance company was managed well into 1995. Being a well respected man in the industry Jill learned a great deal from her Grandfather. She credits him for the genuine passion she has for the industry and her love for the one on one interaction with clients.
Whether you are buying, selling, or renting your home Jill will guide you through every step. Having lived bi-coastal and owned real estate in 4 different states, she understands what it takes to get the job done in any market.
Jill also brings 20 years of design experience into her Real Estate career and understands how to stage your home for a successful and timely sale! 
First time home buyer? A good Realtor understands how stressful this can be and a patient Realtor makes all the difference. Jill can help make an intimidating process more enjoyable! She will not only dedicate time to finding your dream home, but shares secrets for an effortless move!
Looking for a home that is kid or animal friendly? Having 3 dogs of her own, a fenced in yard was a priority. Jill waited patiently to find her ideal spot in Kentucky and she will help do the same for you!
She is also committed to serving the community. "You get what you give in this world and I want to leave a positive mark!" She donates her time and a percentage of proceeds to Misfits and Pits and K-9 Angels Rescue.
We love referrals and look forward to assisting with all of your real estate needs!
Testimonials
I don't think I could speak more highly of Jill!!!

My wife and I have been together for 15 years and we have moved 3 times. Not only was our experience with Jill a breeze, but it was also enjoyable.

Jill was beyond helpful. I can recall asking my wife, "Does Jill have work hours?" Jill always seemed available to answer all of our questions or address any concerns. I texted her one night thinking, "she'll text me in the morning." Well, she responded shortly after! We had to literally refrain from texting her because we realized early on that Jill was taking time away from herself to give us the best possible experience.

She is very knowledgeable of the housing market and she is definitely no stranger to customer service. Not to mention, Jill got us more for our house than we were expecting.

We highly recommend Jill and will not hesitate to plug her in whenever our friends or family are looking to buy or sell.
Kyle Condor
Jill is not only an incredible real estate professional, she is also a supportive, kind, super-high-quality human being. I would trust her with any transaction.
Nikki Bruno
We have known Jill for years and she is kind and thorough and will do a great job for you. Buying or selling, she will take care of you!
Jannet McFadden
I've known Jill for years and she is an incredible resource for finding the property of your dreams.
Gs Pappas
Jill helped me with my first commercial real estate transaction. She helped me navigate this new and exciting business venture with ease, and I could not be more happy with the outcome. Jill will definitely take care of you and help you find the space your business or family needs.
Melaney Spencer
More Testimonials