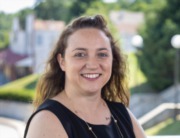 While I have lived in various areas throughout my life, I have made my home in the Louisville Area.  My family and I enjoy making memories discovering the area and finding new opportunities along the way.
It would be my privilege to share my passion for the Louisville Area as I help you find your new home.Together, we will explore properties and neighborhoods while I am always listening so that I can best help you find the home that matches your needs and dreams.
I hope that my reverence for honesty and integrity and my genuine desire to serve my community will convince you to let me become part of your home buying or selling journey.
---
Testimonials
Absolute pleasure to work with! Very knowledgeable and caring! She went over and above! Made herself very available for showings. We will work with her again!
Chris Norman
When showing a home she is quick to notice focal points and sees the best in situations some would see as a problem at a glance. She was also prompt to respond to my call and flexible in setting up appointments.
Marlene Bridges
I highly recommend working with Angel Clark to find your perfect home. She is very attentive and listens to all the details we throw at her. She is working tirelessly to find us options to tour and consider. We know we are going to find our perfect home very soon. Thank you Angel for all you do! You are a joy to work with.
Anonymous
We are considering buying a home and went to Angel for info on what that process would look like. Got a wealth of knowledge on the steps that we would take and things we need to do before even considering taking the leap. Very flexible on when we could contact her and quick to respond to our messages.
Colleen Frederick